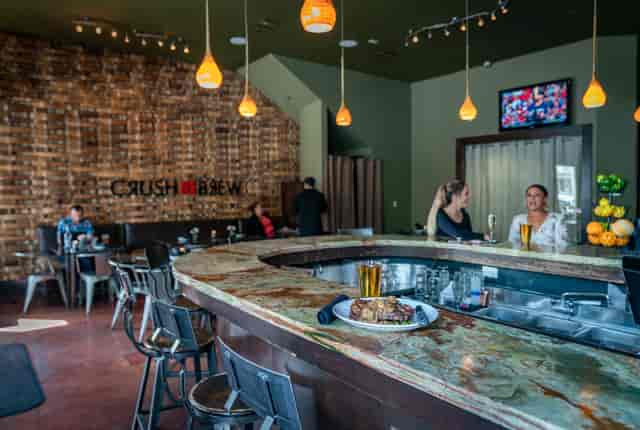 Our Story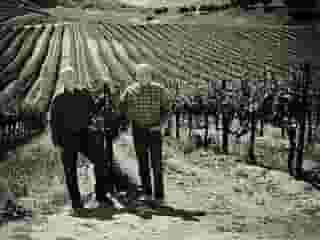 SoCal Born & Breed
In the tradition of Southern California's rich history of industriousness and sustainability, Crush & Brew® promotes the idea that people should eat and drink and enjoy the fruits of their labor and experience the good that comes from their hard work. For centuries Temecula Valley has served as a cradle of industriousness in farming, ranching, and the development of land and commerce.

During Temecula's rich and colorful history, Spanish Ranchos were formed, cattle and horses grazed the valley's 87,000 acres, and the state's second post office was formed. The California Southern Railroad Company came to town, and in the late 1960's land developers, grape growers and real estate investors began their quest to find golden opportunity.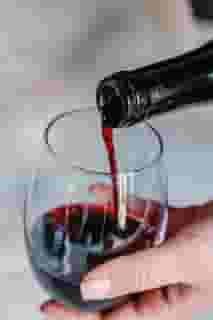 Hard Work Pays Off
Due to the historical work ethic of Temecula Valley, the thirst for the product of the vine or a glass of cold brew has often resulted from a day's hard work. Crush & Brew® pays tribute to those who have been toiling during countless harvest seasons and over thousands of beer batches to bring us handcrafted wine and beer, something Temecula is becoming known for.

Our production crews, farming crews and partners are an active part of the sustainable, local, grape growing, wine and beer industry. Winemakers around the world have often been heard to say: "It takes a lot of beer to make great wine!"

Our local winemakers, cellar crews, and harvest crews rarely reach for a glass of red wine to quench their thirst in the middle of the harvest. The beverage of choice during harvest is BEER! Ice-cold, refreshing and thirst-quenching BEER! Our 31 craft brews on tap are ready and waiting for our winemaking friends who work around the clock during harvest to make world-class wine here in Temecula Valley and her surrounding south coast region.

CnB owners, Rebaux Steyn, Tim Kramer, Gary Winder and Mike Rennie are wholly committed to only serving the best and most interesting local product produced in Southern California and Temecula. Don't be surprised if you find an award- winning wine produced by a micro vineyard owner or a limited production beer only available at Crush & Brew®. Come enjoy the lively atmosphere, artisanal food and handcrafted beverage with the local winemakers, brew masters and cellar crews right on our vibrant Old Town Front Street.